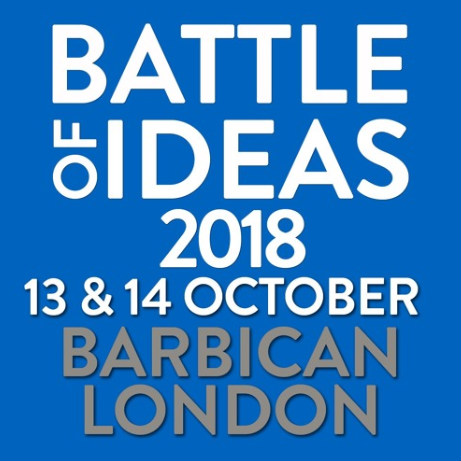 Listen to the debate from the Battle of Ideas 2018 festival at the Barbican in London on Sunday 14 October (www.battleofideas.org.uk).
Novelist Lionel Shriver isn't afraid of speaking her mind. At the 2016 Brisbane Writers Festival, she caused a furore by calling into question the contemporary focus on identity politics, saying 'I hope the concept of cultural appropriation is a passing fad'. More recently, she was accused of racism when arguing that diversity quotas in publishing mean literary excellence becomes secondary to ticking boxes. As well as a staunch defender of intellectual freedom, Shriver is perhaps better known as a multiple award-winning author. How difficult is it to criticise identity politics in today's climate? Is diversity in the arts something to aspire to or should we focus on the content of what's being published, rather than the writer?
CLAIRE FOX
director, Academy of Ideas; author, I STILL Find That Offensive!
IN CONVERSATION WITH
LIONEL SHRIVER
award-winning novelist; novels include, We Need to Talk About Kevin (2005 Orange prize winner), The Mandibles: a family, 2029 – 2047 and The Post-Birthday World; her first short story collection, Property, was published this year