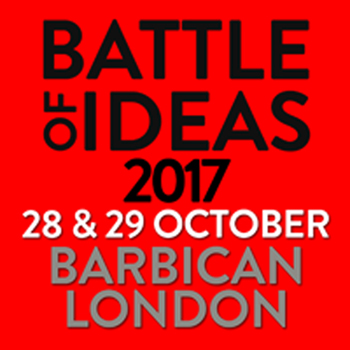 Listen to the debate at the Battle of Ideas 2017 at the Barbican in London.
Whereas earlier generations of young people provoked outrage among their elders, millennials – those born in the late 1990s and early 2000s – seem to attract merely condescension and concern. Today's youth have been labelled 'Generation Snowflake' for their declarations of emotional vulnerability and demands for protection and support.
Instead of revolting, today's students seem to be preoccupied with difficulties in negotiating personal relationships, demanding formal instruction and regulation of issues of consent and protection of apparently fragile identities against hostile criticism. Yet, for those coming of age in an era of austerity and debt, Brexit and Trump, anxiety and apprehension may be appropriate responses. And, in their embrace of issues of social justice, and support for the kinder, gentler form of politics espoused by Jeremy Corbyn and Bernie Sanders, perhaps the millennials are pointing the way towards real change in society.
Are the adults of tomorrow over-anxious snowflakes masquerading as a youthquake? Or is their pursuit of a different sort of politics – putting emotion and morality before ideology and policy – exactly the kind of shake up Western politics has been waiting for?
SPEAKERS
Bradley Allsop
postgraduate officer, University of Lincoln Students' Union; co-editor, Bright Green
Jennie Bristow
senior lecturer in sociology, Canterbury Christ Church University; author, The Sociology of Generations: New directions and challenges and Baby Boomers and Generational Conflict
Dr Eliza Filby
historian, King's College London; founder, GradTrain